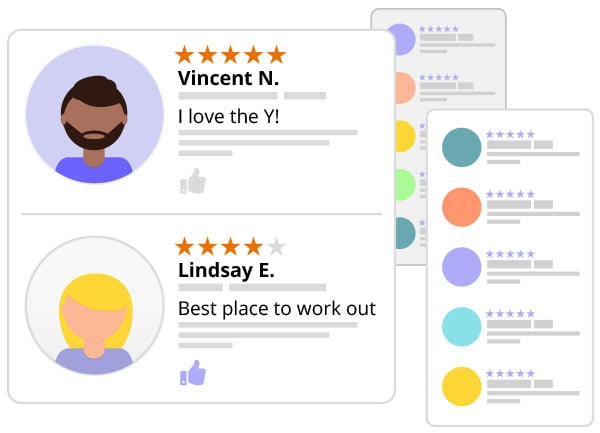 In SEO Tip #4 we reviewed how Google wants to be able to independently verify your business information across the internet. The results can affect your search rankings.
We believe that Google doesn't stop there.
When Google first started listing search results, "webmasters" were encouraged to submit their websites to Google for indexing so they could appear in the search rankings when someone looked for "Zumba classes".
Google liked it when we gave it a list of keywords in the meta tags to help Google know what content to expect on our website. Eventually Google determined that some people would submit false keywords in an attempt to influence the rankings.
So if you had a website that was for a "muffler shop", you already knew that few people woke up on a Saturday morning looking for a new muffler. "Come on kids, pile in the car and let's go shopping for a new muffler!" Online there was little search traffic for terms like muffler. So some marketers - in charge of the muffler companies website - figured out that the search traffic for "Nike shoes" was a lot higher than mufflers.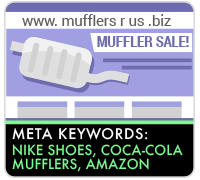 "So let's add the keyword Nike shoes to our meta data. That will generate a lot of traffic to our website and maybe one of them will want a muffler."
It didn't take Google long to figure out that some marketers were cheating the system to artificially increase traffic. So Google stopped believing the marketers and increased the amount of information that brought back from crawling websites and developed their own list of keywords for your website.
We believe that this "distrust" of marketers with listing keywords has now infected everything marketers try to tell Google. Marketers (I confess this includes Jeff) can't be trusted.
So while I think and promote the fact that "Thrive is the very best developer of websites for YMCAs", Google has turned to a form of crowdsourcing to determine who is the best developer of websites for YMCAs.
They do this by gathering customer reviews.
Google believes that our customers are more likely to tell the truth, So they look at customer reviews and the more reviews a company has, the more accurate the review information.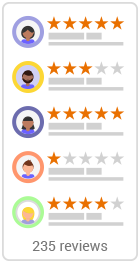 We don't believe that Google expects everyone to have a 5 star rating. In fact, if you have 100 reviews that are all 5 star, that is fairly suspicious. But we do believe that Google takes into account whether or not your business has reviews. To date, we have not seen any evidence that negative reviews affect search rankings, but it does appear that a lack of reviews will affect the search results.
If you would like more information on how Thrive can help your YMCA increase both the number and quality of reviews, send an email to Jeff@ThriveIM.com and I will do some research and let you know what I find,
The New River of Reputation Management
Do you struggle to keep up with reading reviews of your business? Much less answering every posting? (And we believe that you should reply to negative reviews and positive reviews! It is called engagement.)
We have a program that will allow you to review the "River of Reviews" in one dashboard (for all your branches) and allow you to reply in a timely manner! You can view reviews from Facebook, Google, Yelp and other review sites in your custom dashboard. If you want more information and a Free Demo, send me an email at Jeff@ThriveIM.com and I set it up!