The Law of Familiarity teaches us that the first step in securing a new customer is that your brand must be familiar to them. The more familiar you are, the more likely they will give you a chance to do business with them.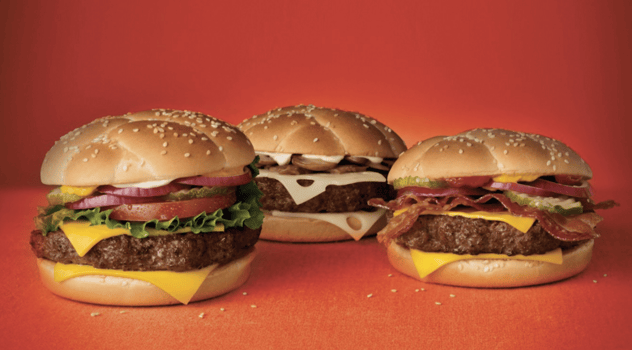 Familiar Means Safe - Who makes the best hamburger in town? McDonalds? Not a chance. In Toledo it is Bar 145. Do you know why it is called Bar 145? Because they have determined that 145 degrees is the perfect internal temperature of the beef for serving the perfect hamburger.
They offer ten perfect burgers to choose from... The Americana made with Angus Beef, American Cheese, Lettuce, Sliced Tomato, Onion, Pickle, Mayonnaise on a Toasted Brioche. Or the Kobe with Kobe Beef, Black Truffle Aioli, Arugula and Crispy Fried Onions. Or my favorite - Balsamic Bleu. Angus Beef, Stella Bleu Cheese, Balsamic Glaze, Arugula, Shaved Carrots on a Toasted Pretzel Roll. If you don't like one of their 10 masterpieces, they offer Build Your Own Burger. "Here is a list of everything we have in the kitchen. Tell us what to put on your masterpiece."
Now imagine you are on vacation and are driving to the beach in Florida. You pull off the highway for something to eat for your family. On the right is the local version of Bar 145. On the left is McDonalds. Which do you choose?
McDonald's. Because it is the safe choice.
When it is decision time and you have limited options for research, you will embrace the brand that is the most familiar to you. McDonald's isn't the "best" choice but it's the safest choice.
With McDonald's, I have a level of expectation of what I will receive and while it may not be the best, McDonald's will meet my expectation level with little downside risk. At the "other" hamburger restauarant, the upside is higher, but the potentail is even greater that it will not meet my expectations. So we make the safe choice.
So when clients ask me how often they should advertise, I tell them "all the time, as much as you can afford". Advertising makes your brand familiar and positions you as the safe choice.
And try their Apple Pie Burger. At Bar 145, not McDonalds.
More to follow.
With many thanks to Harry Beckwith who has provided me with years of inspiration. Find out more by reading Selling the Invisible and What Clients Love, two of my all time favorites!
If you want to learn how Thrive can help you with The Law of Familiarity and digital marketing programs to grow your businesss, click the button below and let us know!