Should There Be A"Buy" Button?
On July 17th, Facebook began testing a "buy" button on their ads. Currently, all ads have the option of adding the following buttons for a call to action:
Shop Now
Book Now
Learn More
Sign Up
Download
The "buy" button allows customers to purchase items from their desktop or mobile devices and potentially save their credit card information for future purchases. Customers won't have to leave Facebook to make their purchase - they can buy the item they see in their news feed and continue on their merry way through Facebook without having to switch back and forth between screens.
Here is what the "buy" button will look like on a mobile device: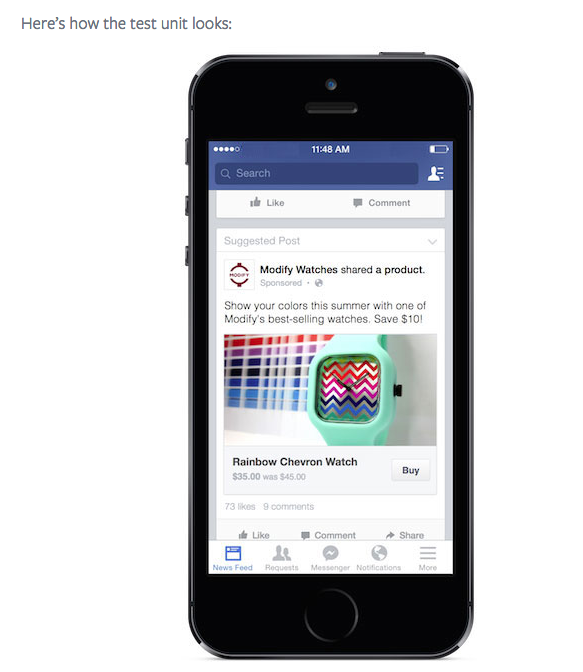 It will be interesting to see how well people take this new "buy" button. Before ads redirected you to another landing page or somewhere on a business' website to make a purchase, and the customer could go back to Facebook after they pay.
It is still in the testing stages, but this could completely change Facebook ads and the way that businesses advertise their products. What are your thoughts on the potential of a buy button? Do you want your customers staying within Facebook to purchase their items? How is this going to change the way ads work on Facebook?