In an effort to become more mobile friendly, Thrive is making all sites responsive. What does a responsive site mean? You have one site that is compatible with all devices such as iPhones, tablets, laptops and Android phones.
Check out www.ymcademo2.com on your iPhone, tablet and laptop for a good example.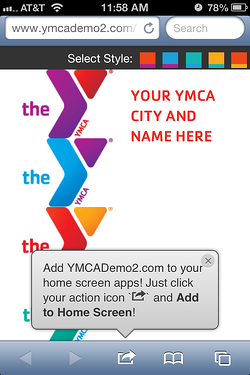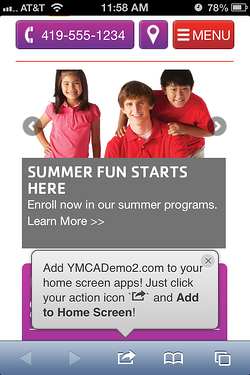 A responsive/mobile site emulates a mobile app and expands the lifespan on of your site. As technology changes, the responsive site will adjust it's sizing to all devices, regardless of it's dimensions. For example, the iPad mini recently came out, and there are other tablets such as the Nexus and Kindle, which are compatible with a responsive site.
Some of the features that can be included on a responsive site are:
"Click to call" a clickable button to call the direct location of your YMCA
Contact information is what most users are looking for when searching from their mobile device
Google maps is used for location information such as the address and directions
Every page is mobile friendly, even schedules and calendars
One point of data entry
One of the most attractive features to creating a responsive website is that you will have a single point of data entry, which is your website. If you create a mobile app, get ready to have a new source that you need to keep updated with all your content, class schedules, hours and news. The cost alone for the time it takes usually makes a mobile app for a YMCA or small business a deal breaker.
Mobile Apps are expensive to create. The average custom mobile app's cost is over $10K just to build it. Getting people to download can be expensive too. Most apps don't go viral, so plan on a marketing budget to promote the app to your membership or customer base.
With a responsive website, the functions are the same as a website's but useable on a mobile device. In the end, a responsive site is easy to use, mobile friendly, and inexpensive.