We recently helped kick off the The YMCA and JCC of Greater Toledo October membership campaign using Facebook as the main driver. This has proven to be a good time to push deeper into Facebook because the Presidential Ad Campaigns have limited broadcast ad inventory and driven the prices up.
Starting the 1st of October, to join the Y, you can "pay the day". The earlier you join the better the price!
This October promotion was implemented using the following digital marketing elements:
A Tabapp allows us to create a highly visable graphical image to sub page inside or outsite the Facebook Framework featuring the Oct membership promotion.

Landing pages are super important to your website or Facebook promotion, etc. With promotions such as this, the landing page shows the interest level of the potential member for the YMCA.
It contains three other very important elements....
A video explaining the promotions that autoplays once the page is completely loaded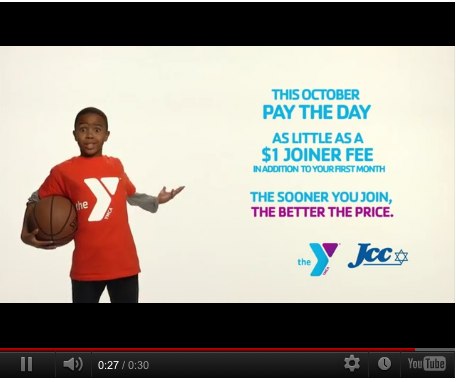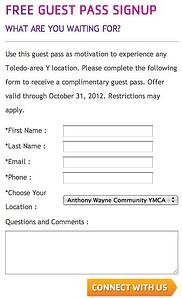 The thank you page is the page that a prospective new YMCA member sees after they have submitted the Guest Pass Form to the membership sales department. This triggers two actions. The first is a thank you note with a link to the guest pass to the prospect. . The next is a notification email to the sales/membership administrator alerting them to the new prospect. The thank you page also has Facebook Badge that simply allows the prospect to share that they are a supporter of the Toledo YMCA on their own Facebook wall.
Facebook Badges are becoming more popular everyday. You can use it to promote just about anything.
A badge is available for supporters to share with their friends on Toledo YMCA's Facebook. If you click on Pay The Day in the tabapp section - you will be taken to a landing page with a form to fill out to receive a guest pass. You may also Refer a Friend on their Facebook page.