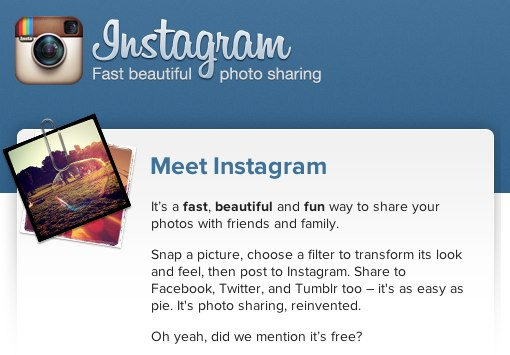 Visual content. What does that include? Well, photos and videos are a good start. Now where and how are you sharing this content? On Twitter? YouTube? Facebook? How about Instagram or Pinterest? If you don't have accounts with any of those mediums - you might be missing out on potential customers or reaching your current ones to keep them engaged.
A recent article on Ragan.com says that visual content is driving more interaction on brand pages than text across most mediums such as Instagram, Twitter, StumbleUpon, Pinterest and LinkedIn. The article was written by Kristin Piombino. The amount of sharing, viewing and uploading on YouTube is skyrocketing. According to Piombino's article, 700 YouTube videos are shared on Twitter every minute. Every minute? That's a lot of videos...and do you know how many people are then able to view those videos? A LOT. If you don't already have a YouTube account or you aren't publishing short videos - you should be. The reach that comes from a video speaks volumes.
Another interesting point that Piombino brings up is about Instagram - the latest social media frenzie. In her article she says that Instagram will soon surpass Facebook in the amount of users gained in a specific amount of time. It took Facebook 4 years to get 100 million followers. Instagram is well on their way to that kind of success. It is strictly a picture sharing app - which people are falling over themselves to post on. The infographic that she includes is a great roadmap to how well these picture and video sharing mediums are doing in the social media world. Everyone has seen Facebook flood with videos and photos on a daily basis, but who logs onto YouTube or Instagram on a regular basis? People will start to. Pictures and videos are engaging. Most customers like to see what they are getting instead of just reading or hearing about it.
The future of social media? Photos. Videos. That's it. We are pretty much there right now but the realm of Instagram is so much more than just uploading a photo. Brands are starting to use Instagram for contests and interaction with their customers. This is what all brands should be doing! Reaching your customers in a different way! It is necessary in today's society of the digital takeover. Reach your customers in a different, unique way and constantly keep them engaged. As social media evolves and new mediums come into play, you have to change your strategy as well.
Check out Piombino's article on Ragan.com for that great infographic!