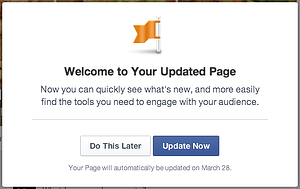 Welp, Facebook - you've done it yet again. Seems to be a reoccuring thought around here. Facebook has changed the layouts of business pages. Layouts will change for everyone's pages on March 28th. You, as a page admin, can choose to use the layout just for your own viewing or change it over for all your fans to see; once Facebook converts your page over of course.
One of my lucky pages has already been granted access to the new layout and is available for fans to view .

Thoughts on the new layout?
LOVE. I love the view of the map and address for the business listed large and viewable in the left column. "Likes" and friends who have viewed/been to this business, are now in the left column as well. With the new layout, the cover image seems to be larger - but that could be my eyes adjusting to the shift in content - either way, I like it.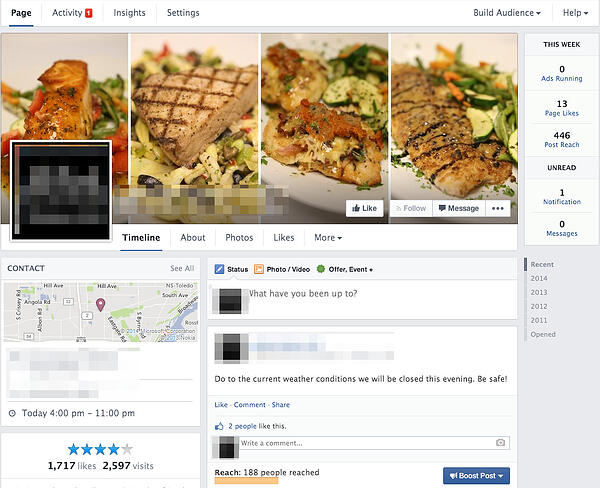 One downfall? The tab apps that we all loved so much? Are now towards the bottom of the left column...out of site. The whole point of tab apps was to catch the fan's attention by pushing content into those little squares that would be relevant to their interests. No bueno, Facebook. My suggestion for this layout and bring the tab apps back up to a viewable window. Where? I haven't gotten that far in my thinking process. It would be nice to see those tab apps because many of us, like myself, spend a good chunk of our time trying to lay out landing pages and content in an enticing way that now our hard work is pushed to the bottom.
What do you like or dislike about the new layout? How is this going to affect Facebook campaigns and contests that businesses will run on their Facebook pages?