Facebook made more changes. This time? To their ads dashboard. There have been some changes over the last few months with the way that ads are made for a campaign but the most recent changes are to the reporting for ads.
When logging into your ads account, the campaign stats are listed at the top and a colorful graph typically shows the link clicks, clicks, page likes and post engagements. The old dashboard set up looked something like this....

The recent change has a softer feel...

Each line still represents a category for the reporting but has a very different look and feel than the previous set up. The full report section is still in the same set up as well as the creation of ads. Updates to Facebook ads are happening to all accounts but over a period of time. For instance, our current account does not have the "Create An Ad" button at the top right corner of our campaign dashboard because our account is still in the updating process. The only drawback to this is when we go to make a new ad, we have to click the link under a previously existing ad to "Create a similar ad." As these updates continue, Facebook will hopefully correct these issues and give us a new advertising dashboard.
New Ways To Make Facebook Ads:
Ads have changed since the summer, but many people have seen how these changes have affected their campaigns. The new NewsFeed ad feature is one of the best changes to the ads manager Facebook has made. Ads cna serve up into people's newsfeeds with the Facebook or website attached, without constantly looking at the right hand column. Here are some examples of how the new creation of ads process goes...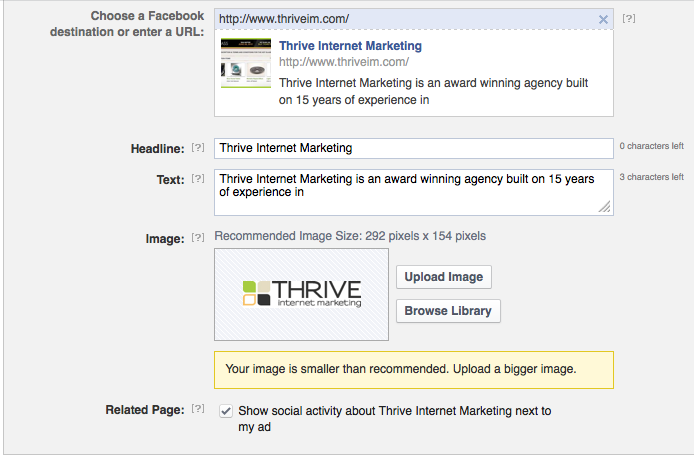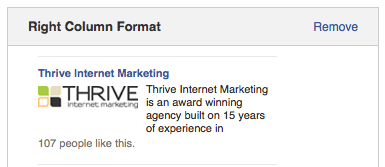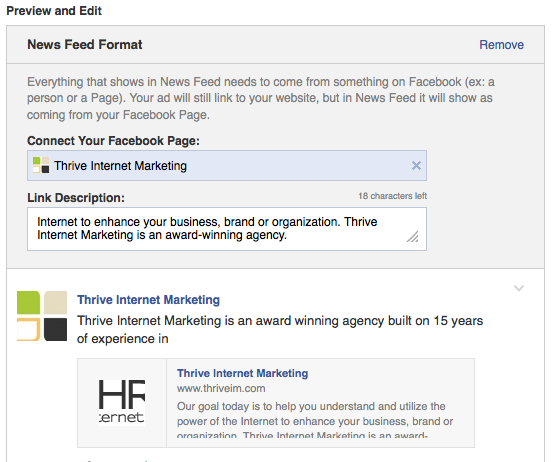 These changes have greatly increased the success of Facebook campaigns and targets people with a more upfront approach. As we end 2013 and begin 2014, we can only imagine what Facebook has in store for their next round of "changes."